About the Authors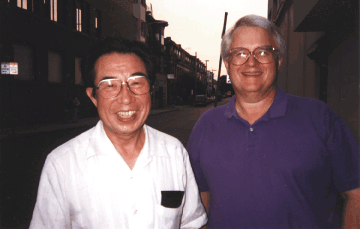 Shoji Shiba is currently Visiting Professor at MIT, where he teaches graduate courses at the Sloan School of Management and in the Leaders for Manufacturing Program. Until 2000, he also was Professor of Business Administration and Dean of the School of Applied International Studies of Tokiwa University in Japan. Shoji Shiba also is Professor Emeritus of Tsukuba University in Japan, and also was an Adjunct Professor during an earlier stay at MIT.
As an international expert in TQM, Dr. Shiba is responsible for disseminating the practices and methodologies of TQM to the industries and governments of many countries, including Chile, China, France, Hungary, India, Ireland, Italy, Malaysia, Norway, Portugal, Spain, Sweden, Switzerland, Thailand, United Kingdom, and the former USSR.
In honor of his work in Hungary, that country established the IIASA-Shiba Award, presented annually to groups and individuals who make significant contributions to TQM. Also, the president of the Hungarian Republic has bestowed the Hungarian Republicís Small Cross of Order of Merit upon Dr. Shiba, for the high value and generous activity which Dr. Shiba has accomplished in the field of quality improvement and management in Hungary.
In 1989 Dr. Shiba helped establish the Center for Quality of Management.
David Walden earned an undergraduate degree in mathematics at San Francisco State College and did graduate study in computer science at MIT. After college, he worked at MIT Lincoln Laboratory, Norsk Data (Oslo, Norway), and Bolt Beranek and Newman Inc. (Cambridge, Massachusetts).
At Bolt Beranek and Newman Inc., he was an original member of the team that developed the ARPANET, precursor of the Internet. In his over 30-year business career he held a succession of technical, technical management, and general management positions.
Since retiring from business, Mr. Walden has served in part-time positions with the non-profit Center for Quality of Management (CQM) and at the MIT Sloan School of Business where he was a Senior Lecturer. Mr. Walden is a frequent author, speaker, and editor on various technical and management topics.
In 1990, Mr. Walden was a member of the team of executives from Boston area companies that designed the operation of the CQM.